MockMotor Diff & Impact Tool
Support
MockMotor Diff is a free tool. I provide support via email. However, I cannot guarantee the response time.
BSD License
THIS SOFTWARE IS PROVIDED BY THE COPYRIGHT HOLDERS AND CONTRIBUTORS "AS IS" AND ANY EXPRESS OR IMPLIED WARRANTIES, INCLUDING, BUT NOT LIMITED TO, THE IMPLIED WARRANTIES OF MERCHANTABILITY AND FITNESS FOR A PARTICULAR PURPOSE ARE DISCLAIMED. IN NO EVENT SHALL THE COPYRIGHT HOLDER OR CONTRIBUTORS BE LIABLE FOR ANY DIRECT, INDIRECT, INCIDENTAL, SPECIAL, EXEMPLARY, OR CONSEQUENTIAL DAMAGES (INCLUDING, BUT NOT LIMITED TO, PROCUREMENT OF SUBSTITUTE GOODS OR SERVICES; LOSS OF USE, DATA, OR PROFITS; OR BUSINESS INTERRUPTION) HOWEVER CAUSED AND ON ANY THEORY OF LIABILITY, WHETHER IN CONTRACT, STRICT LIABILITY, OR TORT (INCLUDING NEGLIGENCE OR OTHERWISE) ARISING IN ANY WAY OUT OF THE USE OF THIS SOFTWARE, EVEN IF ADVISED OF THE POSSIBILITY OF SUCH DAMAGE.
About MockMotor Diff
MockMotor Diff is a tool that can help you quickly evaluate the impact of a WSDL or JSONSchema change.
It is a support tool and not a fully automated analysis one. It may not always be correct. However, it can help to find the parts that should be reviewed closer to confirm they'd become broken after the update.
MockMotor Diff is a part of MockMotor code that I decided to make available separately.
About MockMotor
MockMotor is a simple and powerful mock service for SOAP and REST that I develop.
Check it out if you work with web services often.
About Me
My name is Vladimir Dyuzhev.
I live in Toronto, Ontario, Canada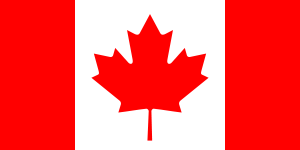 and build SOA and webservices systems for almost 20 years.